Cleaver-Brooks' ProFire® SBR-30 burner has been named the winner in the 2021 Commercial Comfort Product of the Year contest. Selected by a panel of independent consulting-specifying engineers, the SBR-30 took the win in the Heating Equipment category.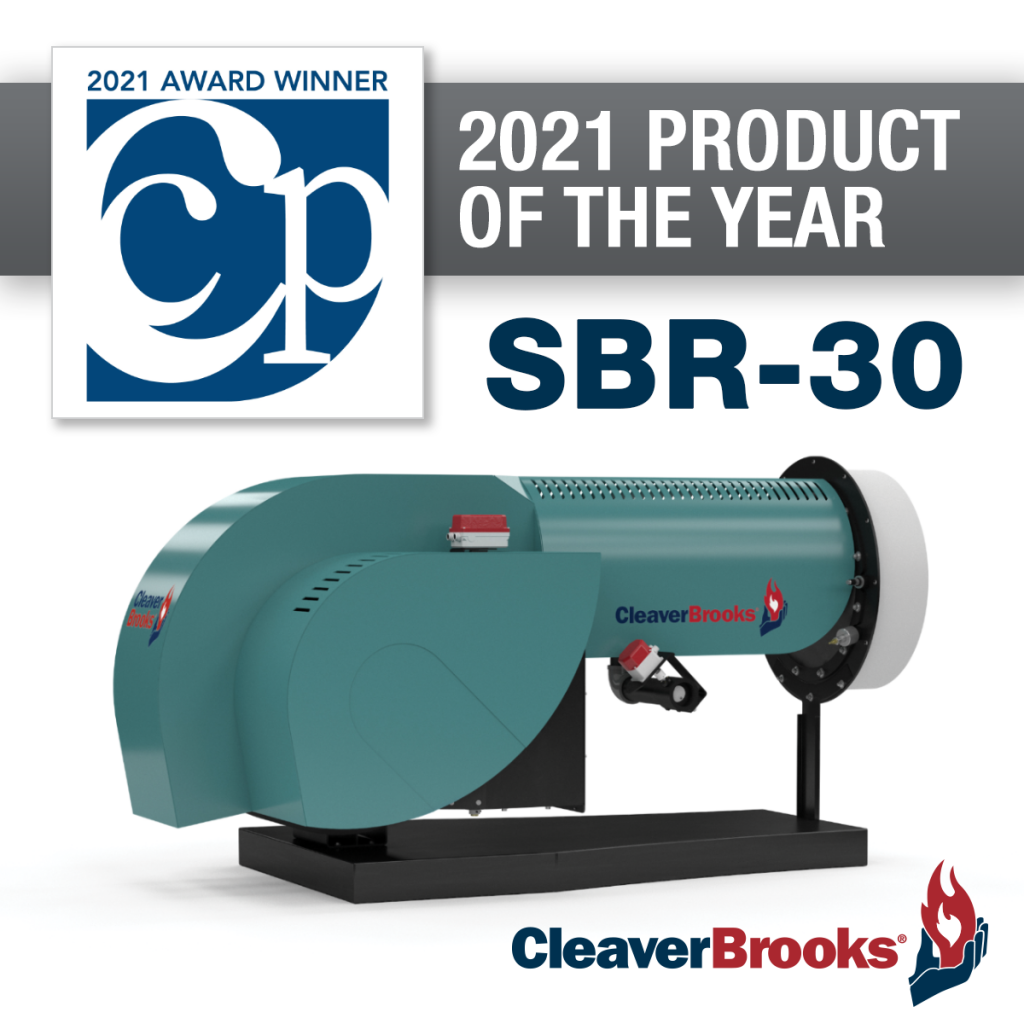 About the SBR-30 Burner 
The low-NOx, dual-fuel burner is capable of less than 30 ppm NOx emissions without flue gas recirculation (FGR). It features a unique firing head design to achieve controlled combustion, leading to low emissions with 3% O2. Advanced technology allows the SBR-30 to offer low-NOx, low CO emissions and up to 10:1 turndown on natural gas. The SBR-30 burner is suitable for use with a variety of boiler types including firetube, flextube and industrial watertube boilers, as well as thermal oil heaters utilized in process steam, industrial process, waste heat recovery, hospital and healthcare, laundry and dry cleaning, and refinery and petrochemical applications.
Additional features include:
Maximum efficiency provided by standardized parallel positioning
Uniform flame for equal heat transfer allowed by premix fuel
Easy-access air housing for internal components
Silent operation with an advanced combustion air fan wheel using less horsepower and less noise;
Lower maintenance cost with no FGR or air filters needed
Low-NOx/CO is achieved without a fragile surface combustion burner head, making it safer and more reliable with fewer maintenance requirements
Integrated controls with remote IoT monitoring capabilities
See the full article in Engineered Systems
Learn more about our Burner Product Solutions