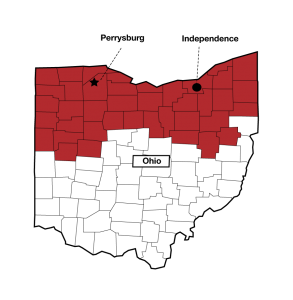 Emergency 24/7 Response
Our field service technicians are available 24/7.  With warehouses in both Cleveland and Toledo, we maintain close to a million dollars in boiler room parts to get you up and running quickly.  As an authorized Cleaver-Brooks Representative, we inventory Cleaver-Brooks Genuine boiler parts as well as all types of boiler equipment manufacturer components. 
Our promise to you is that no job is finished until our customer is satisfied.
Services
Our staff includes factory-trained certified boiler technicians. Whether you require start-up assistance, troubleshooting, welding or combustion analysis, we have experienced and certified technicians to ensure your boiler system operates reliably and efficiently.  
Pressure vessel repair 

Cleaning

Planned maintenance

Refractory repairs

Fuel/Control conversions

Retubing

Pumps 
Reconditioned Firetube Rear Heads 
We stock 48" and 60" Cleaver-Brooks reconditioned rear heads
Rebuilt to OEM specifications

1-year warranty

Installation available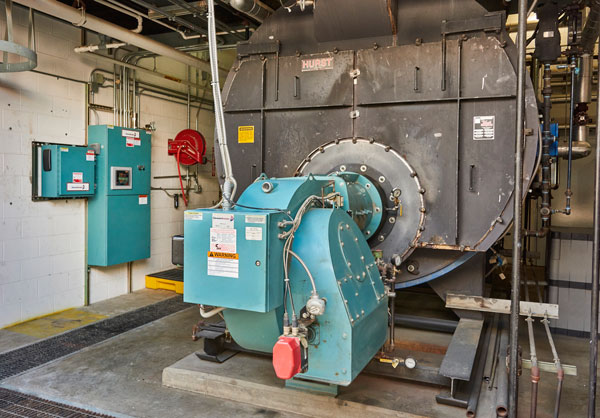 Upgrades & Conversions
Turnkey conversions and comprehensive upgrade and retrofit capabilities make it easy to change fuel types, lower emissions, increase boiler efficiency, or bring any age system to current technology. Even a 1-2% efficiency increase can reduce your total cost of ownership and reduce your energy bill.   
Reduce emissions and increase efficiency with a burner update

Increase boiler system efficiency with integrated advanced controls

Change or expand the fuel type of your boiler/burner to reduce fuel usage

Reduce energy costs and environmental impact by recovering waste heat or steam with a stack economizer 

Efficiency upgrades with VFD technology,

high-efficie

ncy pumps and blower motors

Replace your old existing McDonnell & Miller or Magnetrol mechanical float type level control with a state-of-the-art Level Master control with safety alarms, no slide wires, mercury switches and more. 
Boiler Plant Optimization
Energy Control has factory-trained certified technicians to perform Boiler Plant Optimization (BPO) assessments. A BPO is an evaluation of the boiler room based on 4 pillars of optimal plant operation: efficiency, sustainability, reliability and safety. The result, the BPO plan will outline energy-saving opportunities and discovery for emissions reduction through retrofits, rebuilds and upgrades. 
The Boiler Optimization Plan will include:
Site visit to record the current state of your boiler room equipment 

A high level review of plant utility records

A detailed report outlining key areas related to deficiencies that need to be corrected in order to further optimize boiler plant operations.

Roadmap for improvement
Schedule a free Boiler Plant Optimization assessment today:
Steam Trap Surveys
Improve safety and production reliability with a trap survey.  Defective traps with blockages, leaks or other issues can lead to a potential for water hammer, wasted energy and can turn into larger problems over time.
Ensuring steam traps are operating properly is key to the efficiency to your steam system.  
TrapMan: Steam Trap Diagnostic Tool
An accurate and reliable analyzer from a 3rd party authority
Steam loss qualification indicating the steam leak amount and monetary steam loss determination
The Trap Survey will include:
A Site visit to perform an analysis of the current working condition of your steam trap system.  
A detailed report indicating the results of the test, recommendations and Payback analysis
Learn more about the benefits of a Steam Trap Survey.
Contact us to request a quote for a trap survey.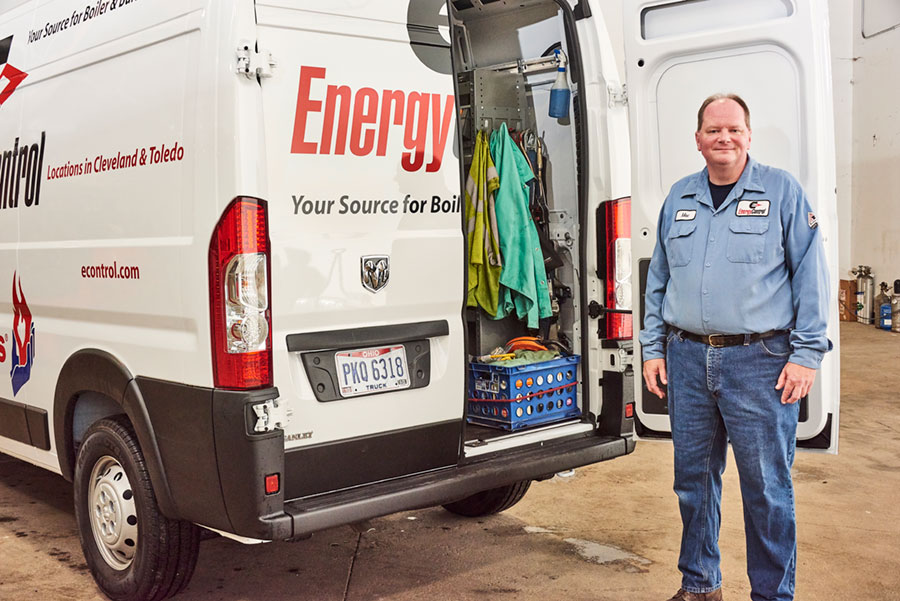 Preventative Maintenance Programs
Lower your total cost of ownership, prolong the life of your boiler and ensure your boiler system operates at maximum efficiency with a routine preventative maintenance program. 
While we are fully capable to service any make or boiler manufacturer, we are an authorized Cleaver-Brooks representative with factory-trained technicians that follow on-site guidelines to ensure all aspects of your boiler room are inspected and maintained according to the manufacturer's standards. We provide genuine Cleaver-Brooks parts to ensure maximum efficiency. 
View a complete checklist of annual, quarterly and monthly maintenance programs.  
Tailored Maintenance Programs
Not all standard maintenance programs can fit the needs of your energy system. Ask about our custom Preventative Maintenance Programs to fit the needs of your facility.